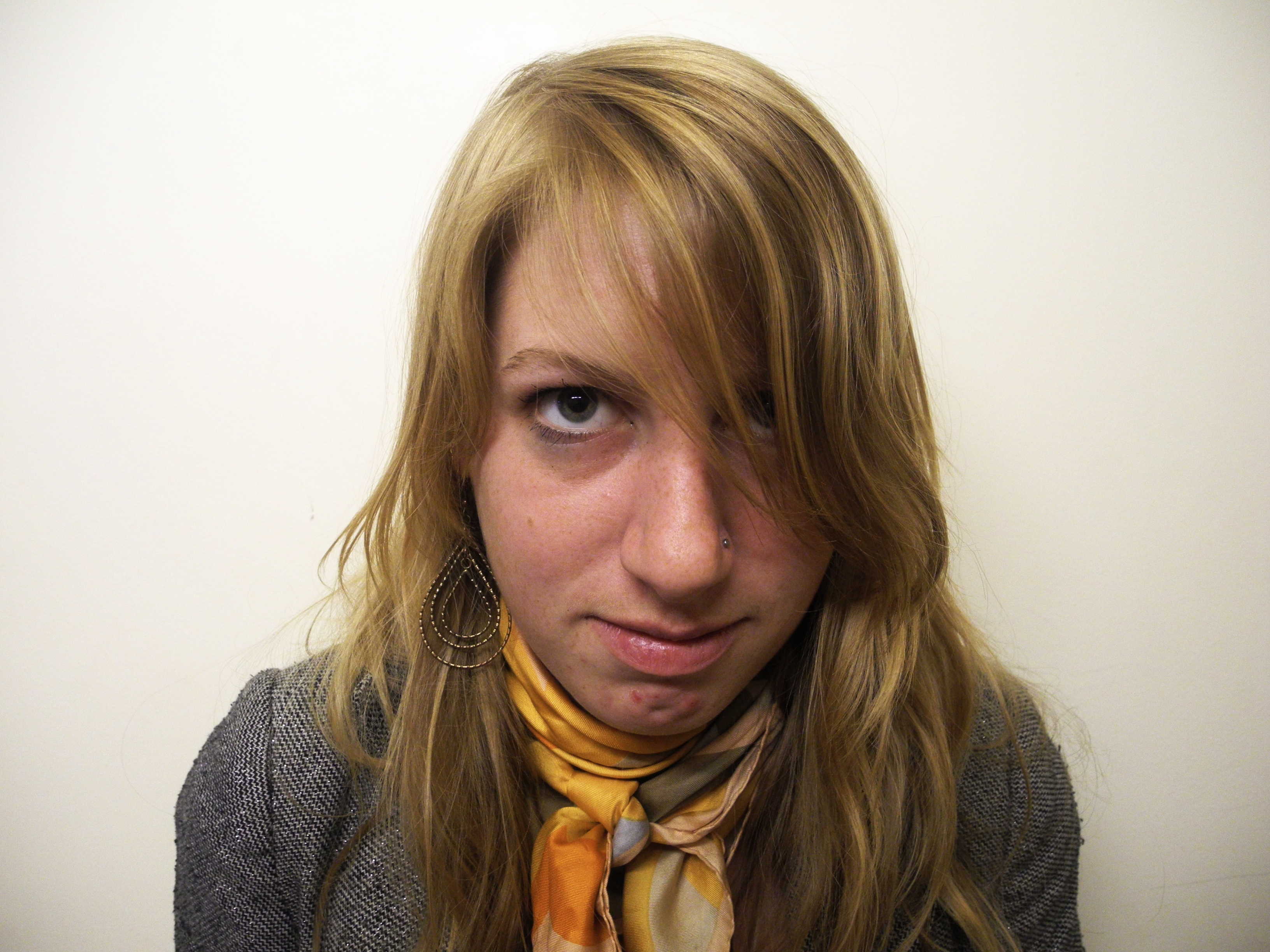 Shelly Knotts is a Birmingham based composer of instrumental and fixed and live electronic music. She is currently studying with  Scott Wilson and Vic Hoyland at the University of Birmingham where she is focussing on composing for instrumental ensembles with live electronics, and electroninc music with elements of performance.
Her music has been performed by BEAST in Birmingham and Leicester and at Inventionen Festival 2010 in Berlin. She has performed with BiLE(Birmingham Laptop Ensemble) across the UK and at NIME2011 in Oslo. Her instrumental compositions have been performed by University of Birmingham New Music Ensemble, University of Birmingham Symphony Orchestra and Carla Rees (Rarescale). She has twice taken part in composition workshops with Birmingham Contemporary Music Group and in 2008 her composition Chordophonia was published on a CD accompanying the Leonardo Music Journal.
Shelly's recent activities include a collaboration with performance poet Kurly McGeachie, contirbuting to SOUNDkitchen's collaborative STONEsoup project and composing for and performing with BiLE (Birmingham Laptop Ensemble). Shelly also performed as part of a live laptop duo with kurdish musicians Fouad Ibrahim and Zirak Hamad at SOUNDkitchen's Balkan Fusion Night of 17th March 2011.
As well as composing and performing Shelly has also been involved in the organisation of a number of projects. In late 2010 she helped to organise an orchestral flash mob (GUERILLA ORCHESTRA) in Birmingham city centre. She is a founding member and the marketing manager of SOUNDkitchen and also organises semi-regular contemporary classical music events at We Are Birmingham shop.